This week we have visited the WTM fair in London, a must-attend event in the world tourism sector. This edition is the first to be held without restrictions due to the COVID pandemic and this has been noticeable in the attendance. The sector was eager to return to normality, to face-to-face meetings and informal contact between agents from all over the world with a view to relaunching tourism to pre-pandemic levels.
Our delegation was able to meet with both established clients and potential business partners from around the world. BOOKROAD presented its 360° ground transfer service, especially aimed at B2B, travel agencies and event organisers. We explained to them the advantage of having a reliable partner in the private transfers sector that can offer its services on all continents, thus facilitating the work of Travel Managers and Tour Operators.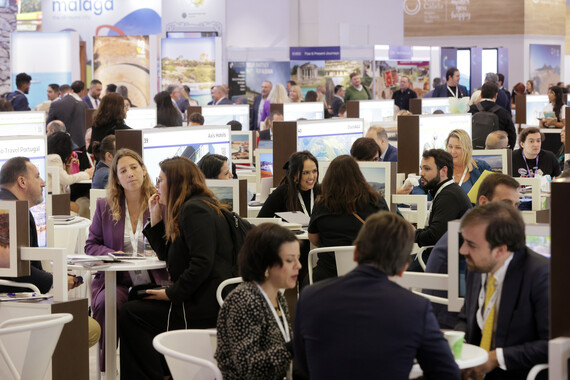 One of the products marketed by BOOKROAD that has aroused most interest among potential clients contacted during this edition of the WTM has been the personalised chauffeur-guided tours. Our trusted network and experienced drivers allow us the flexibility to arrange one or more day tours tailored to the client's tastes. Our drivers are trained to guide our clients on the most typical places to visit, as well as restaurants to taste the gastronomy of the area or wineries where they can enjoy personalised wine tastings.
From this edition of the WTM fair in London we take with us the feeling of a return to normality and a boost to the projects that were put on hold in 2020, good news for BOOKROAD and for the entire tourism sector.