Book your Chauffeur car services
At BOOKROAD we have a chauffeured car service especially for you. We adapt to your needs when organizing the transfer, so we have a fully tailored service.
In this way, we will make the transfer that you want, in the most comfortable way.
At Bookroad we only have high-end vehicles, which makes your transfer, whether for business or leisure, a pleasant and very comfortable experience.
In BOOKROAD we offer our clients:
Transfers and pickups at any airport or station over the world.

A BOOKROAD driver will wait for his clients or managers with a sign with his name or his company logo.

Transfers to your destination in a high-end vehicle.

We guarantee our customers safety and comfort.

Pick-up and transfer service for children traveling alone.

Chairs for children if necessary.

Cars adapted for people with reduced mobility.

Transport of bicycles, skis or any type of special luggage.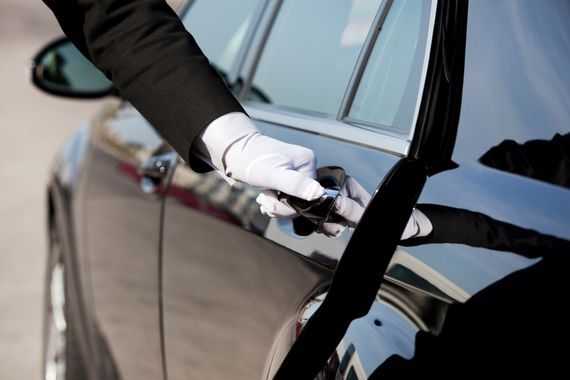 How to book your chauffeur car services
Whatever the needs of your customers to reach your destination, BOOKROAD can offer you the right solution. You just have to call one of our operators who will take the necessary steps to get the right media to the needs of the client.
You can also book one of our cars through our website, by clicking here and sending us your reservation details.
Enjoy the best transfer with a chauffeur car service.
When you book a transfer with Bookroad, you are booking much more than just a transfer. You are booking a service that is totally different from ordinary public transport.
The advantages of booking a car service with a private driver is that the service is personalized, exclusive and with great comfort. It's the best way to arrive rested and relaxed at your destination, whether it's a business meeting or the start of your vacation.
Chauffeur car services in Mercedes Premium and VIP vehicles.
All our vehicles are high-end, so that your trip is as comfortable as possible. We have a large fleet of vehicles of different sizes and characteristics to adapt to the type of transfer you need.
The most requested cars are from Mercedes E-class to Mercedes S-class, including Mercedes V-class minivan and even minibuses or buses.
Where do you need an chauffeur car services?
If you need a transfer at any airport in the world, contact us and check our rates. It may not appear on this list yet, but we do have that service, as we are continually expanding places to offer our services.
Our service will not leave you indifferent. Punctuality, good treatment, the driver will speak your language…
Advantages of making your chauffeur car services with Bookroad
Advantages of making your chauffeur car services with Bookroad