PERSONAL CHAUFFEUR SERVICES
Book your Personal Chauffeur services
Are you looking for a personal chauffeur service?
Do you need a reliable and experienced driver to take you to your destination in comfort and safety?
Look no further than BOOKROAD, the ultimate in chauffeur services for all your needs.
From single journeys to complex itineraries, Bookroad offers an extensive range of chauffeur services to meet your needs. Our experienced and licensed drivers are all local to the area, so you know you'll get to your destination safely and quickly.
Personal Chauffeur services
In BOOKROAD we offer our clients:
A BOOKROAD driver will wait for his clients or managers with a sign with his name or his company logo.

Exper

ienced

and

licensed

drivers

Local

to

the

area

Well

–

m

aint

ained

vehicles

Latest

navigation

and

communication

systems

Transfers to your destination in 

com

fortable

seating

and high-end vehicle.

Compl

imentary

Wi

–

Fi

Professional

and

cour

te

ous

service

Pun

ct

ual

and

reliable

Flex

ible

and

tailored

to

individual

needs

Safe

and

secure

Competitive pricing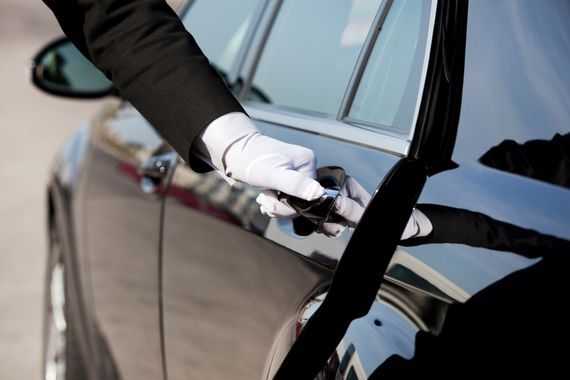 How to book your Personal chauffeur services
Whatever the needs of your customers to reach your destination, BOOKROAD can offer you the right solution. You just have to call one of our operators who will take the necessary steps to get the right media to the needs of the client.
With Bookroad, you can be sure that you'll get to your destination in style and comfort, with the peace of mind that comes with knowing you're in safe hands.
You can also book one of our cars through our website, by clicking here and sending us your reservation details.
Enjoy the best transfer with an expert personal chauffeur service.
Our experienced and licensed drivers in Bookroad will ensure you get to your destination quickly, safely and in complete comfort. We offer a range of services, including single journeys, regular transfers and complex itineraries and our vehicles are meticulously maintained with the latest navigation and communication systems, as well as a range of amenities to keep you entertained and connected during your journey.
Personal chauffeur services in Mercedes Premium and VIP vehicles.
Our top–of–the–line vehicles are full equipped, ensuring that you always get to your destination safely and efficiently. Plus, they come with a range of amenities, such as comfortable seating, drinks, snacks and complimentary Wi–Fi, to keep you entertained and connected during your journey. Whether you require a single journey, regular transfers or a more complex itinerary, our team of experienced, licensed and insured chauffeurs will provide the perfect solution.
The most requested cars are from Mercedes E-class to Mercedes S-class, including Mercedes V-class minivan and even minibuses or buses.
Where do you need an personal chauffeur services?
If you need a personal chauffeur service, you should look for a reputable and experienced provider. You want someone who is reliable, trustworthy and knowledgeable about the area. It is important to research the company and find out about their safety measures and policies.You should also make sure that the chauffeur is licensed and insured, and that they are experienced in the type of service you are looking for.
Bookroad is the ideal company for personal chauffeur services because they have a team of experienced, reliable, and trustworthy drivers. They are also licensed and insured, and have a commitment to safety. They provide the best customer service and are dedicated to ensuring the highest quality of service. Furthermore, we have competitive rates and offer a variety of services, so you can find the perfect fit for your needs.
Advantages of booking a personal chauffeur service with Bookroad
Advantages of booking a personal chauffeur service with Bookroad