EXECUTIVE BLACK CAR SERVICES
Book your Executive Black Car services
At BOOKROAD offer a executive black car services offer a wide variety of services to their clients that are designed to make their travel experience as relaxing and enjoyable as possible.
We have a fleet of first-class luxury cars, sedans, SUV's, town cars and specialty cars to fulfill their executive travel and luxury transport needs.
Our team of uniformed and highly professional chauffeurs are experienced and committed to the safety, enjoyment and experience of each. Whether you need a sedan for a business trip or a special occasion, they have the perfect vehicle for you.
Executive Black Car services
In BOOKROAD we offer our clients:
Transfers and pickups at any airport or station over the world.

A BOOKROAD driver will wait for his clients or managers with a sign with his name or his company logo.

Transfers to your destination in a high-end vehicle.

We guarantee our customers safety and comfort.

Pick-up and transfer service for children traveling alone.

Chairs for children if necessary.

Cars adapted for people with reduced mobility.

Transport of bicycles, skis or any type of special luggage.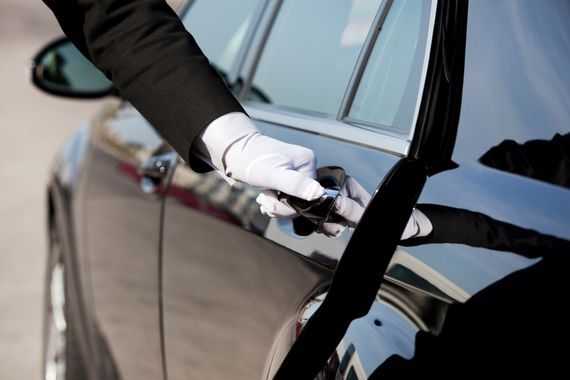 How to book your executive black car services
Whatever the needs of your customers to reach your destination, BOOKROAD can offer you the right solution. You just have to call one of our operators who will take the necessary steps to get the right media to the needs of the client.
You can also book one of our cars through our website, by clicking here and sending us your reservation details.
Enjoy the best transfer with an expert executive black service.
When you book a transfer with Bookroad, you are booking much more than just a transfer. You are booking a service that is totally different from ordinary public transport.
An executive black car service refers to a professional chauffeured transportation company that provides upscale vehicles and services for business or pleasure. Typically, black car services offer sedans, SUVs, and limousines. The vehicles are usually late-model, black, and well-maintained.
The chauffeurs are highly-trained professionals who are courteous, punctual, and attentive to your needs. They are also knowledgeable about the local area and can provide you with valuable insights about the best places to visit, dine, and shop.
Executive black car services provide a safe, comfortable, and hassle-free transportation experience. Whether you're traveling for business or pleasure, you can rest assured that you'll enjoy the best transfer with an expert black car service.
Executive car services in Mercedes Premium and VIP vehicles.
All our vehicles are high-end, so that your trip is as comfortable as possible. We have a large fleet of vehicles of different sizes and characteristics to adapt to the type of transfer you need.
The most requested cars are from Mercedes E-class to Mercedes S-class, including Mercedes V-class minivan and even minibuses or buses.
Where do you need an executive black car services?
There are many times when you may need to hire an executive black car service. Whether you're traveling for business or pleasure, having a professional driver can make your trip more comfortable and convenient. Here are a few scenarios where you might need to use a black car service:
1. You're traveling to a new city and don't know your way around.
2. You need to get to the airport early in the morning or late at night.
3. You're attending a business meeting or event and want to make a good impression.
4. You're going out for a night on the town and don't want to worry about driving.
5. You're simply tired of dealing with traffic and parking.
If you find yourself in any of these situations, an executive black car service can be a great option. You can relax and enjoy your ride while someone else takes care of the driving.
Advantages of booking an executive black car service with Bookroad
Advantages of booking an executive black car service with Bookroad